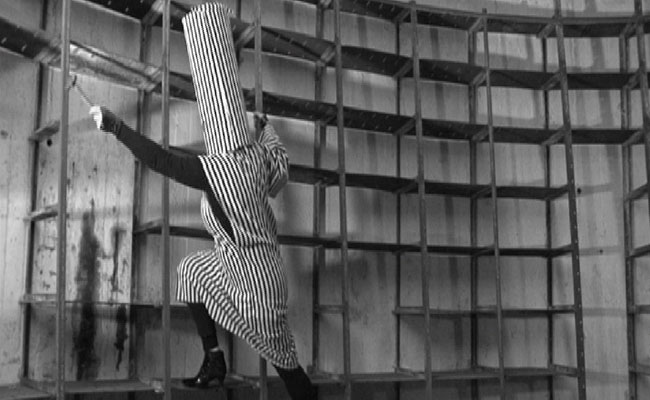 Moving Histories // Future Projections | Review | Artlink | Chari Larsson
Moving Histories // Future Projections brings together some of Australia's leading female contemporary artists working across screen based media including Kate Blackmore, Jacinta Tobin, Mikala Dwyer and Justene Williams, Amala Groom, Deborah Kelly, Joan Ross, Soda_Jerk, Angelica Mesiti and Caroline Garcia, curated by Kelly Doley and Diana Smith of BC Institute.
Moving Histories // Future Projections is an exhibition of screen-based works by Australian artists exploring the interplay between portraying the past and staging the present. As Farocki and Ujicã suggest, film, and, by its extension video and other time-based mediums, have long been used to make history present. In the context of this exhibition, the space of the video screen becomes a place to produce new temporalities and understandings of the past.
The artists in Moving Histories // Future Projections approach their subject matter in a variety of ways. They turn the camera on themselves and those around them to revisit historical events, using editing, repetition and montage to create new relationships across time and space. Many of the artists focus on marginalised histories and disappearing cultures and languages, attempting to capture what might soon be lost through the lens of the camera. In her video Play, Angelica Mesiti focuses on a dying linguistic tradition of whistled communication known as the 'bird language', which was originally developed for use in remote mountain terrain by agricultural workers from the Black Sea region in Turkey. However, it is not in the mountains that Mesiti captures this language, but on the soccer field amongst a team of young boys who mimic the signalling function of the whistles as a way to communicate during the match.
A dLux MediaArts exhibition toured by Museums & Galleries NSW.